Common areas
The common areas are very diverse. Each residence has at least one fully-equipped communal kitchen-dining room (you can use the superb food appliances and raclette machines!), a secured multi-purpose play hall (with a wide range of self-service toys) and a laundry room (no more laundry lying around!).
Very often, Communes also have one or more outdoor areas (garden, rooftop, terrace, courtyard). In any case, each Commune has its own identity and specificities that make it unique (library, chicken coop…). Find out more now and find the right residence for you!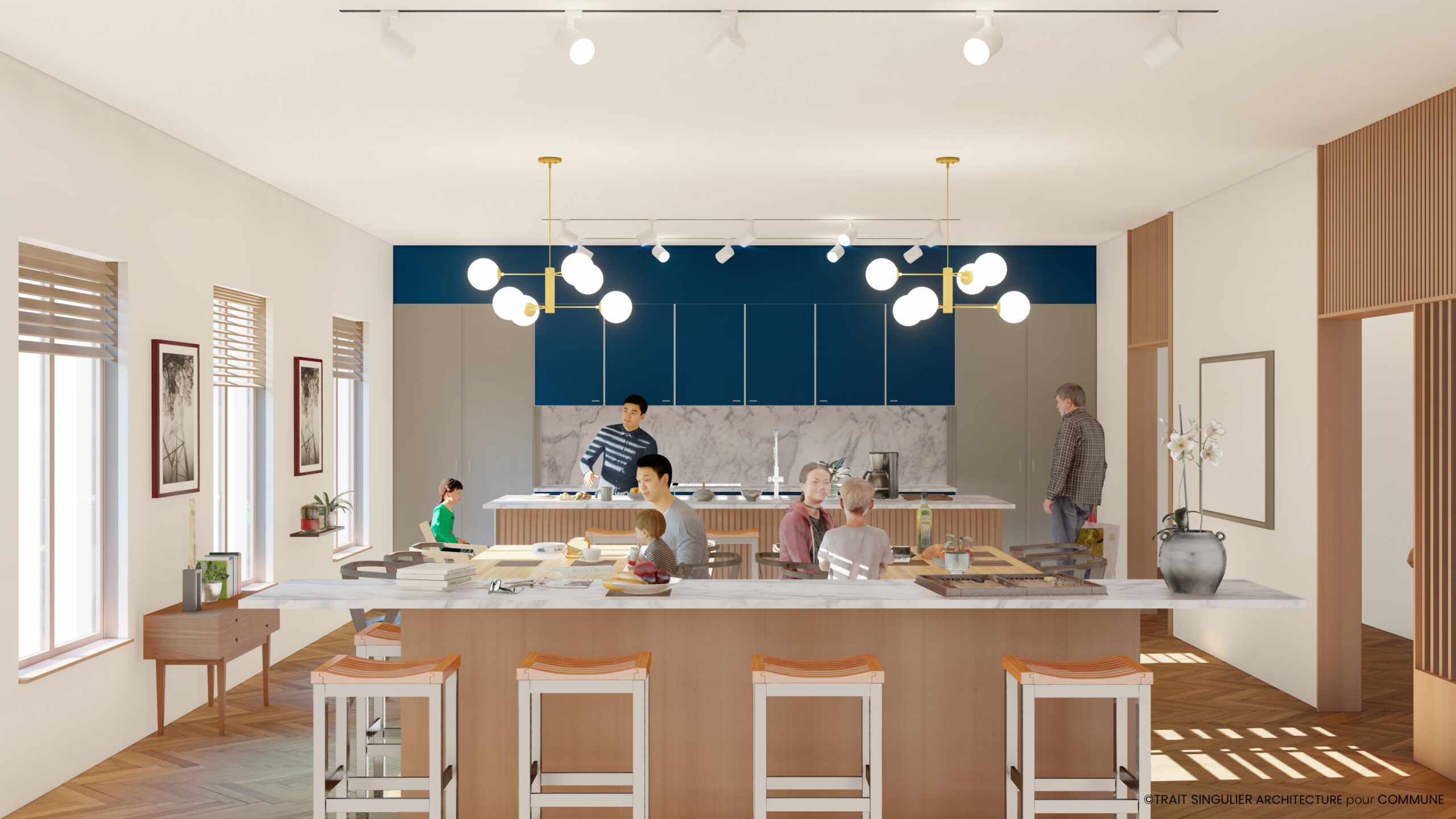 The kitchen-dining-room
It is the beating heart of each Commune, a place to meet, relax and celebrate. It is in there that colivers discuss, have a drink, get to know each other… and often cook together!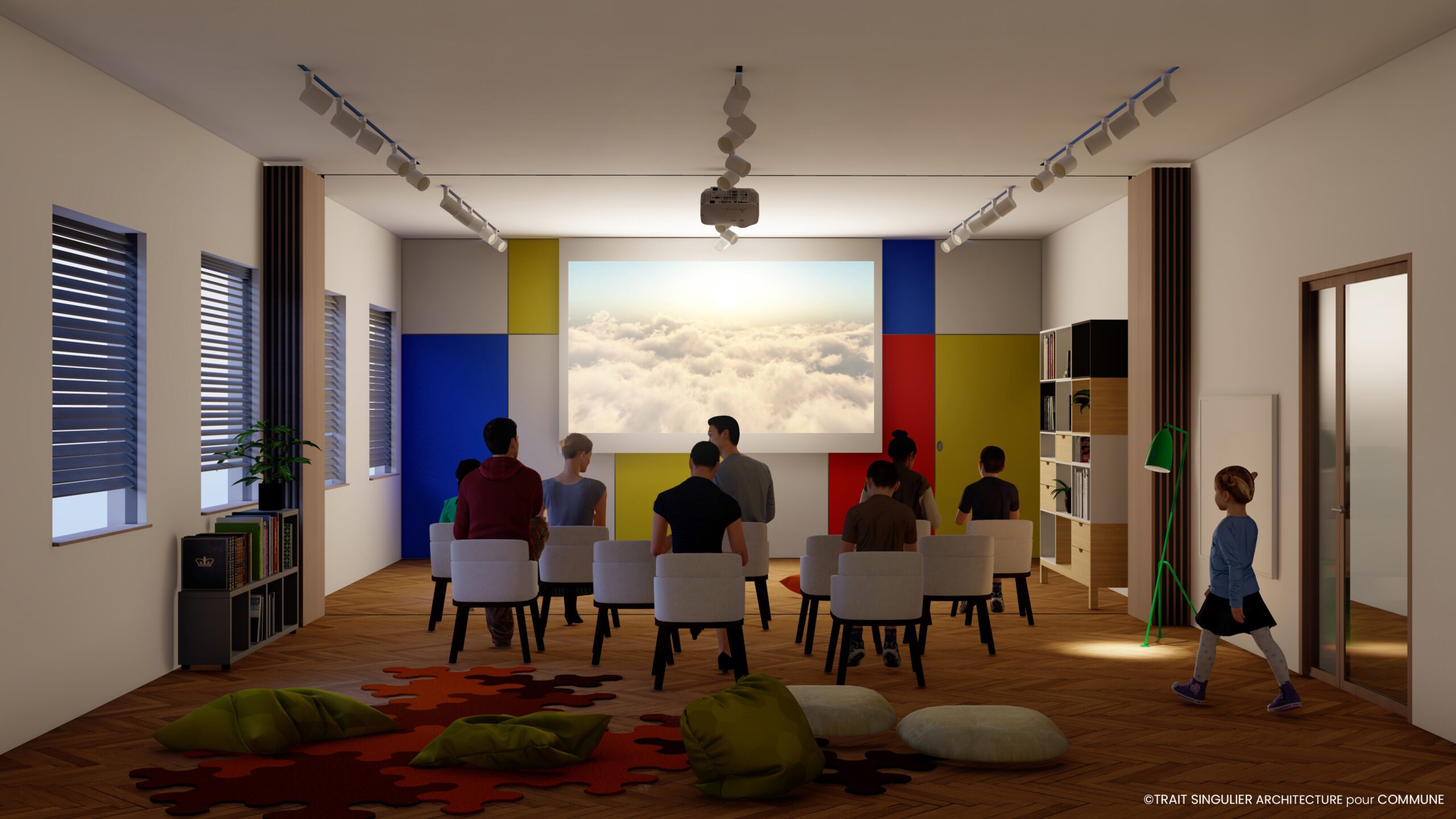 The multi-purpose play hall
It is the children's favourite place… and their parent's as well once their kids have gone to bed! It is a safe and secured space, suitable for all ages, where many activities take place and where children are welcomed after school under the supervision of baby-sitters. In the evening and on weekends, the playroom can be transformed into a home cinema for unforgettable movie nights!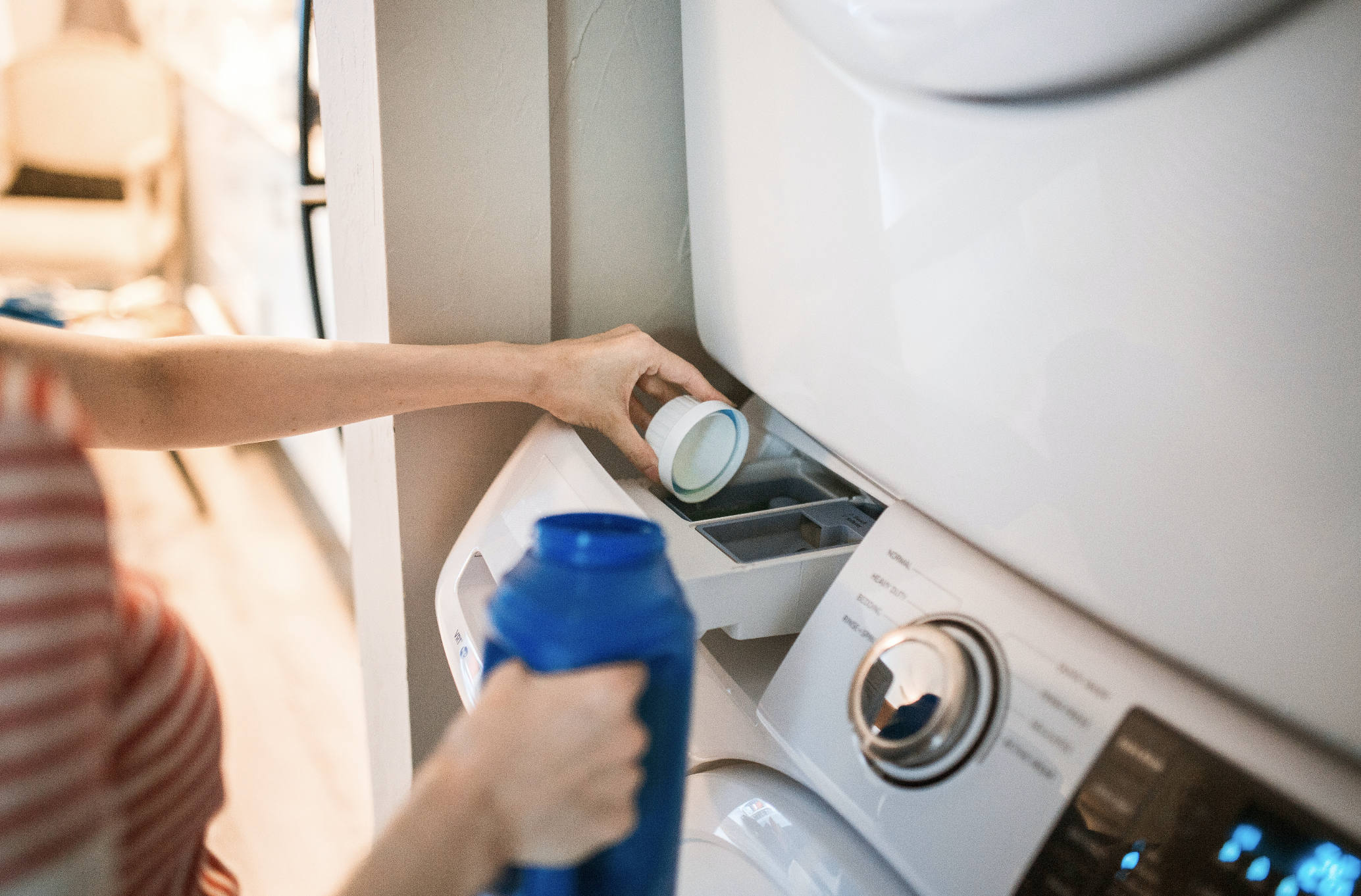 The laundry room
We are not going to lie: it is not the funniest space but it is definitely a must-have! However, it is a space that reflects the image of the Communes: practical, pretty and aimed at making life easier for all colivers, whilst freeing up time for activities more exciting than household chores… You'll find some super high-level washing machines in there!
The individual units
At Commune, spaces and services are tailor-made with furniture adapted to welcome single parents and their children from the age of 3. Each residence has individual units, duo (1 parent & 1 child) or trio (1 parent & 2 children), in addition to the shared spaces.
Unité duo
• 2 bedrooms
• 1 kitchenette
• 1 private bathroom
• Storage

The duo units are made to welcome 1 parent and 1 child.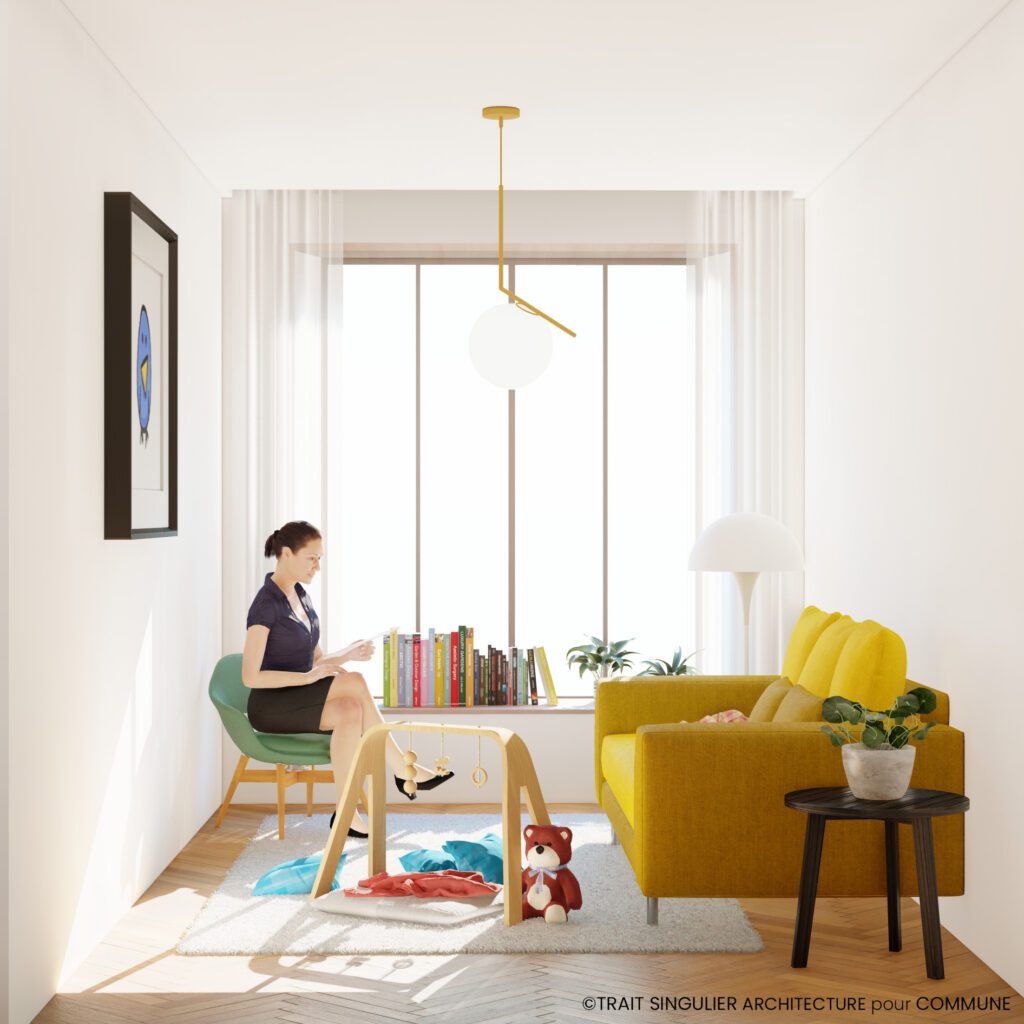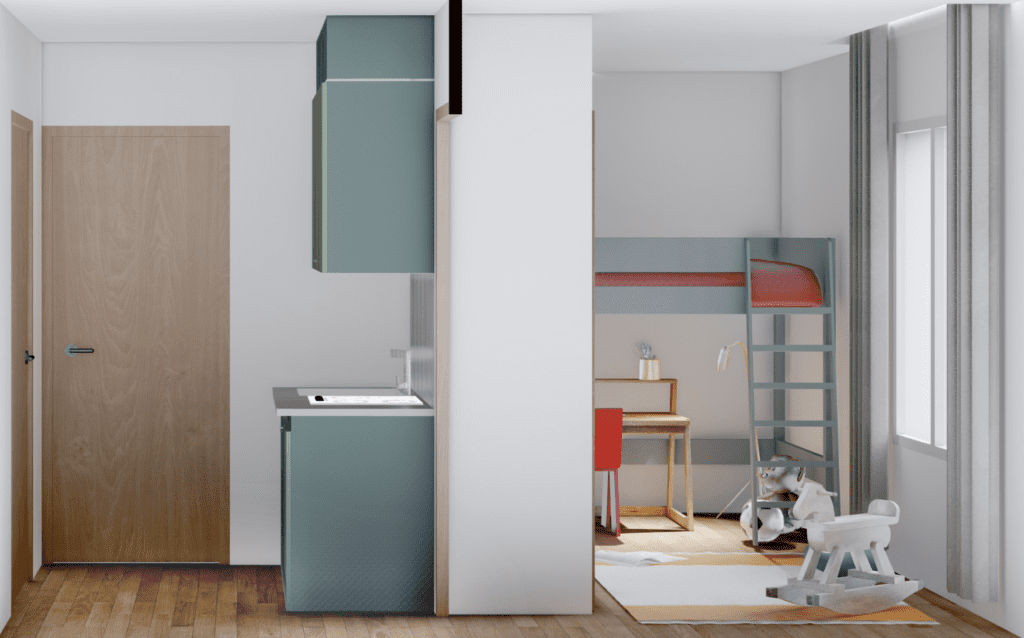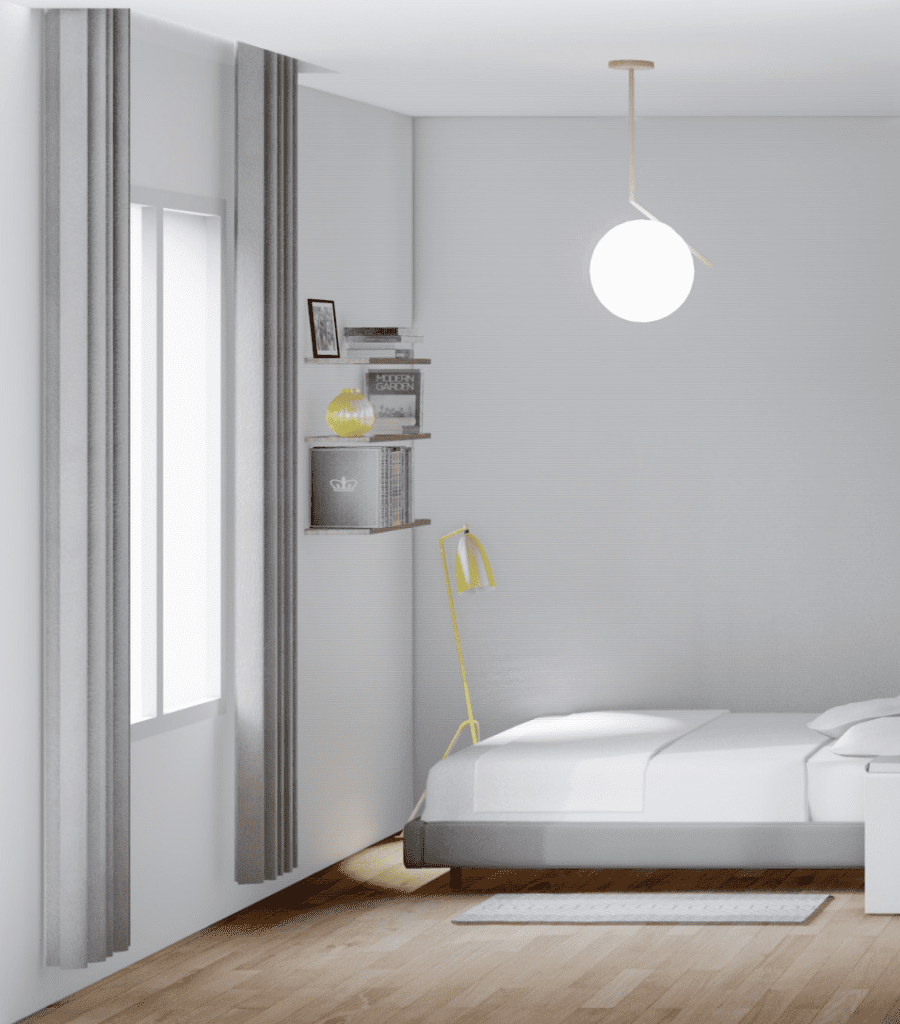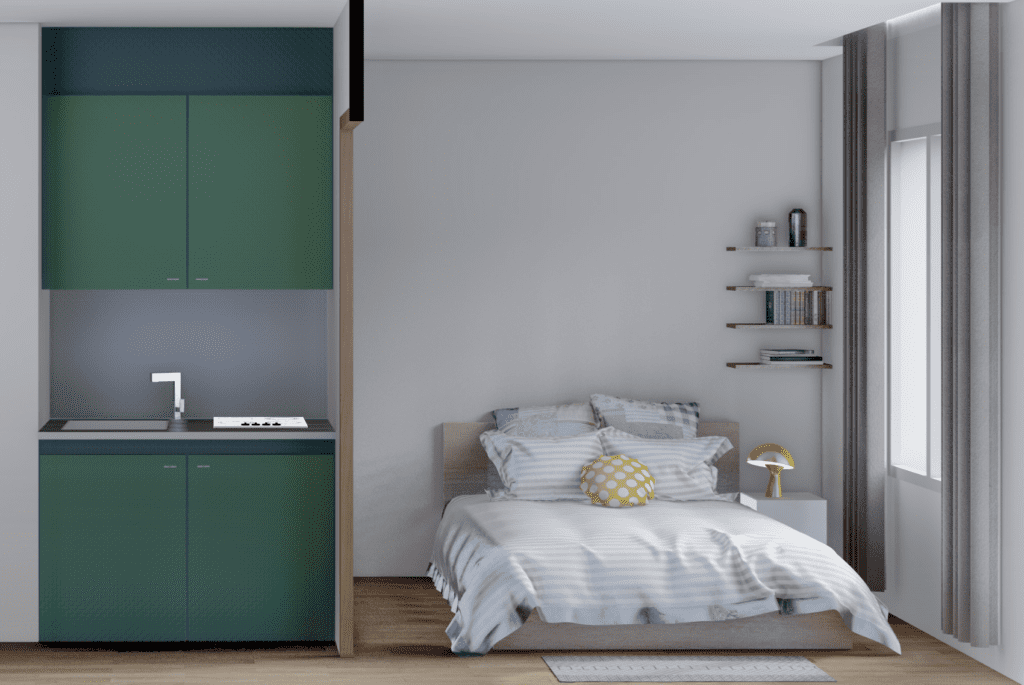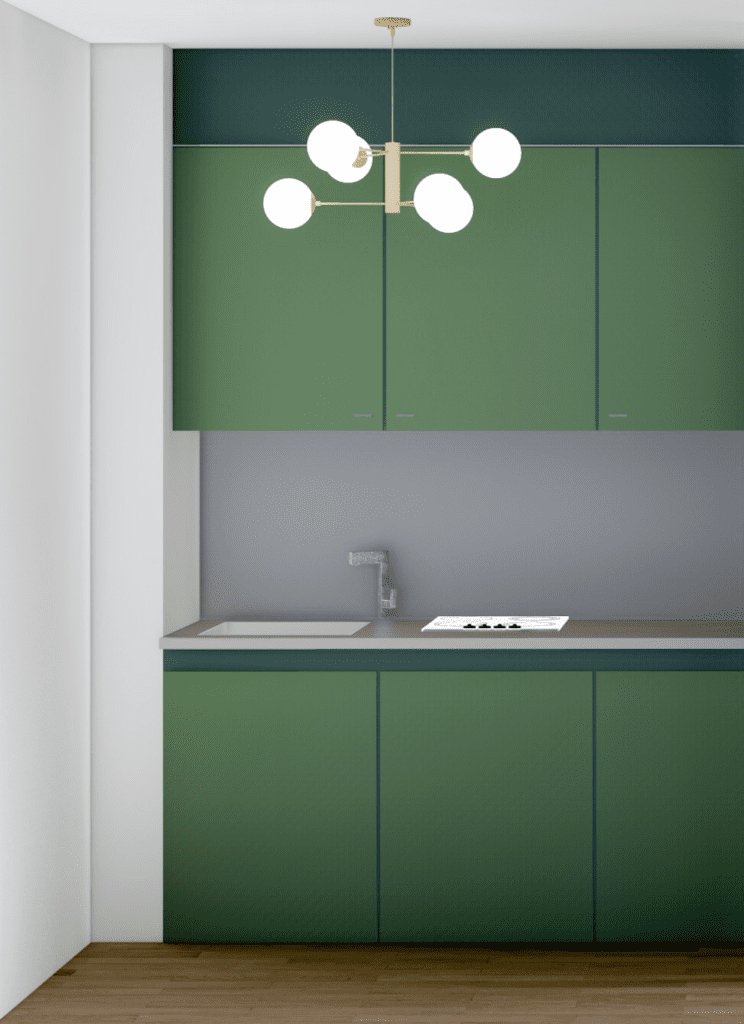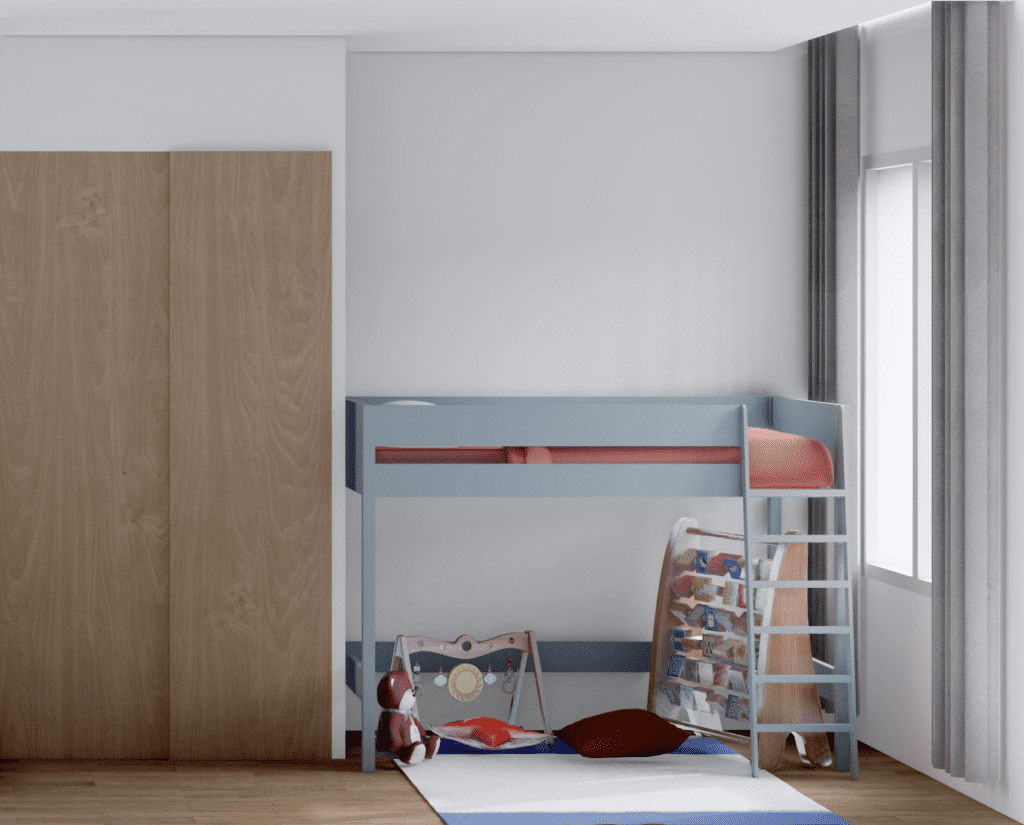 Unité trio
• 2 bedrooms
• 1 living room that can be converted into another bedroom
• 1 kitchenette
• 1 private bathroom
• Storage

The trio units are made to welcome 1 parent and 2 children.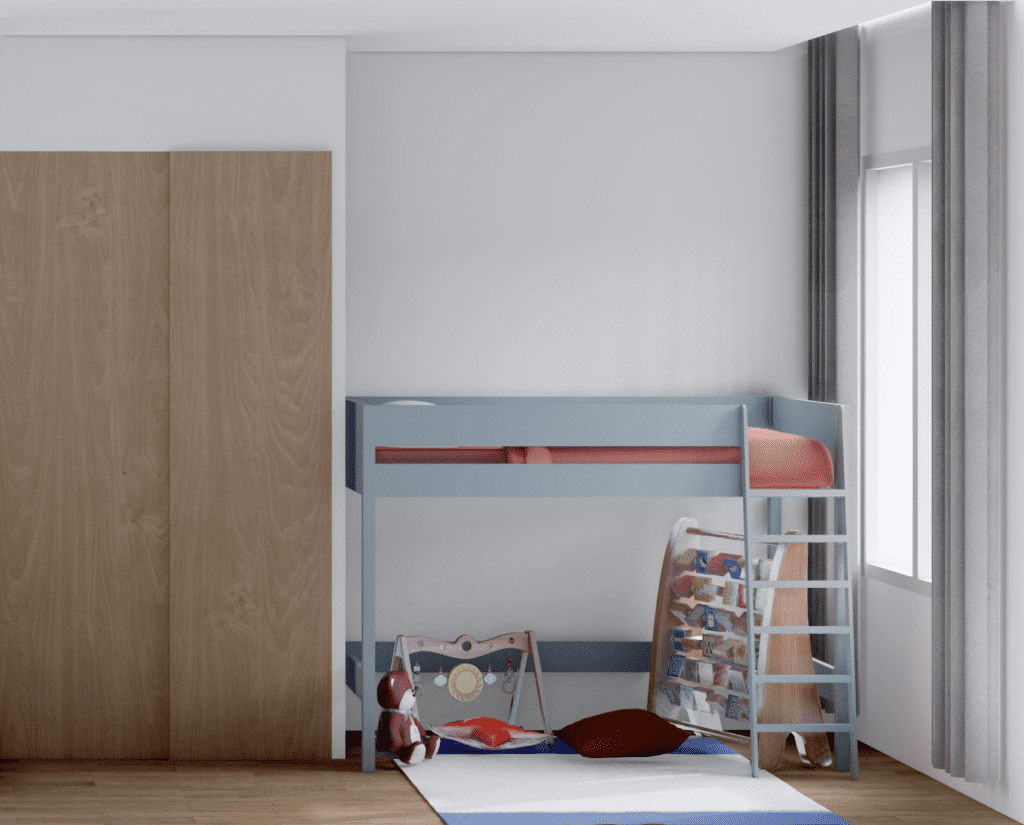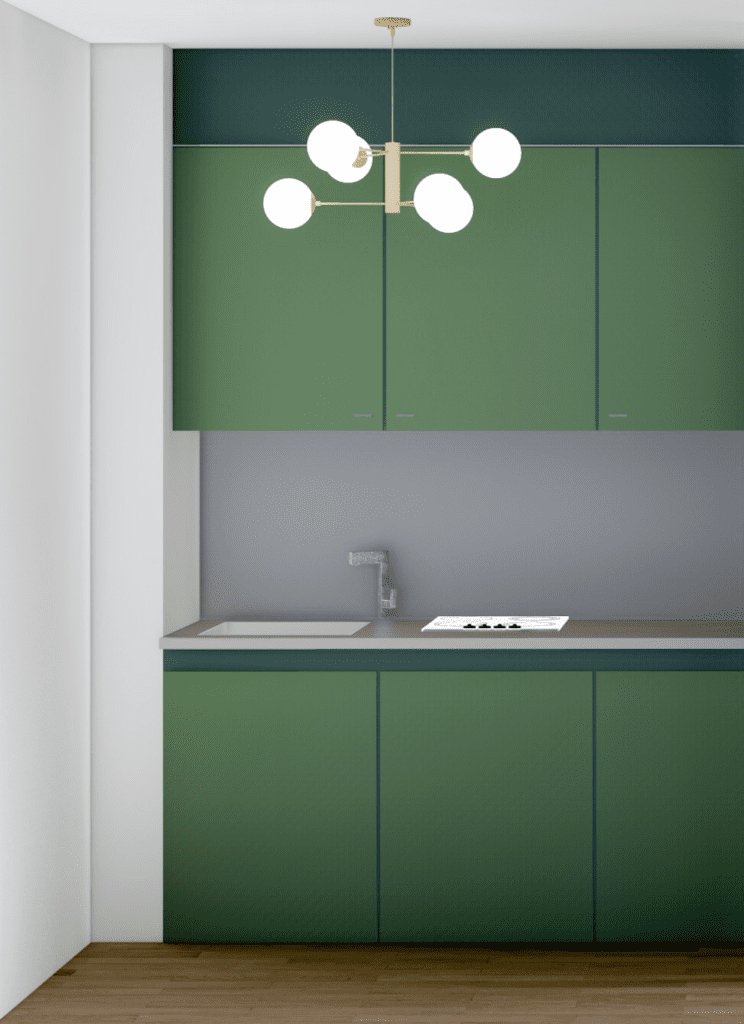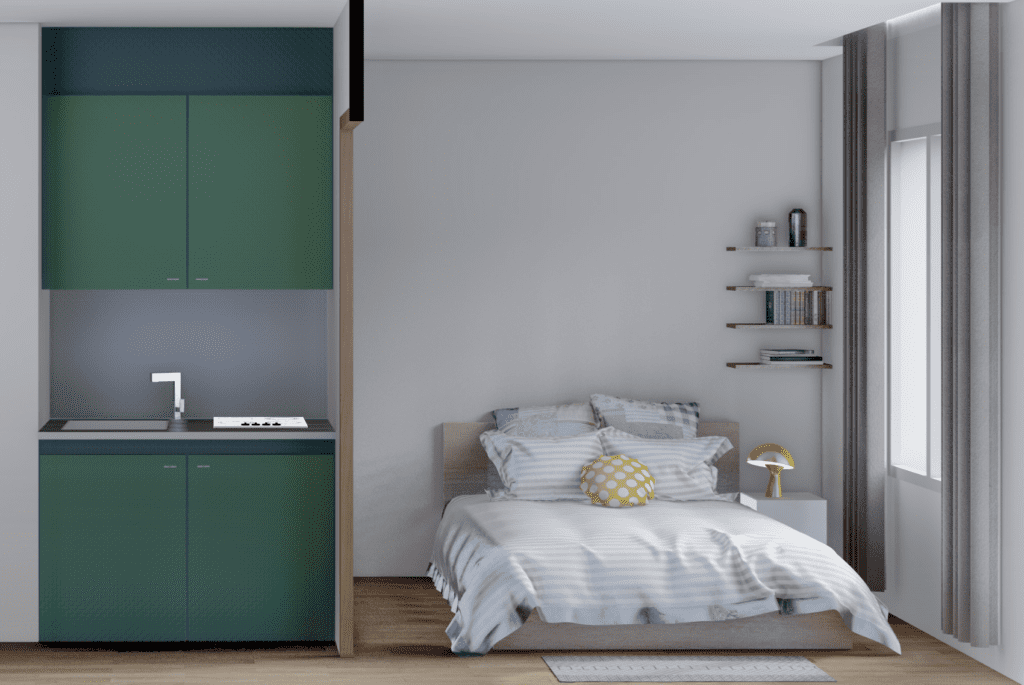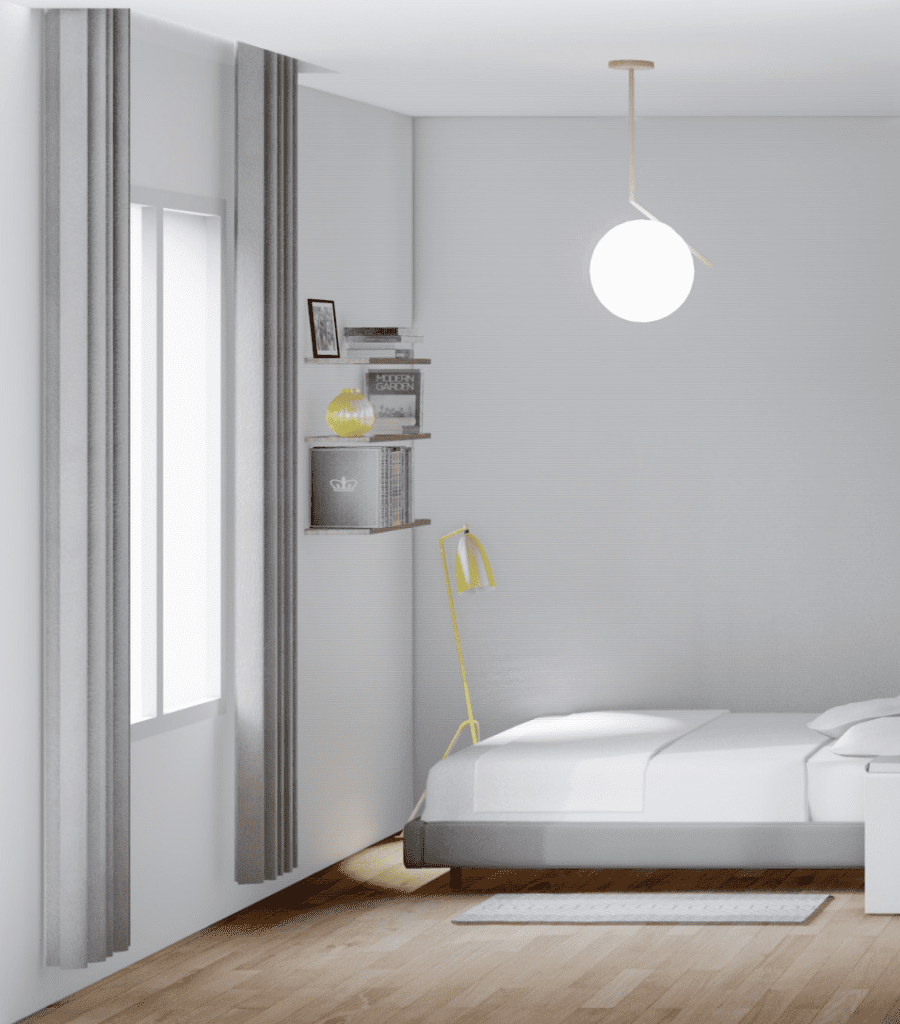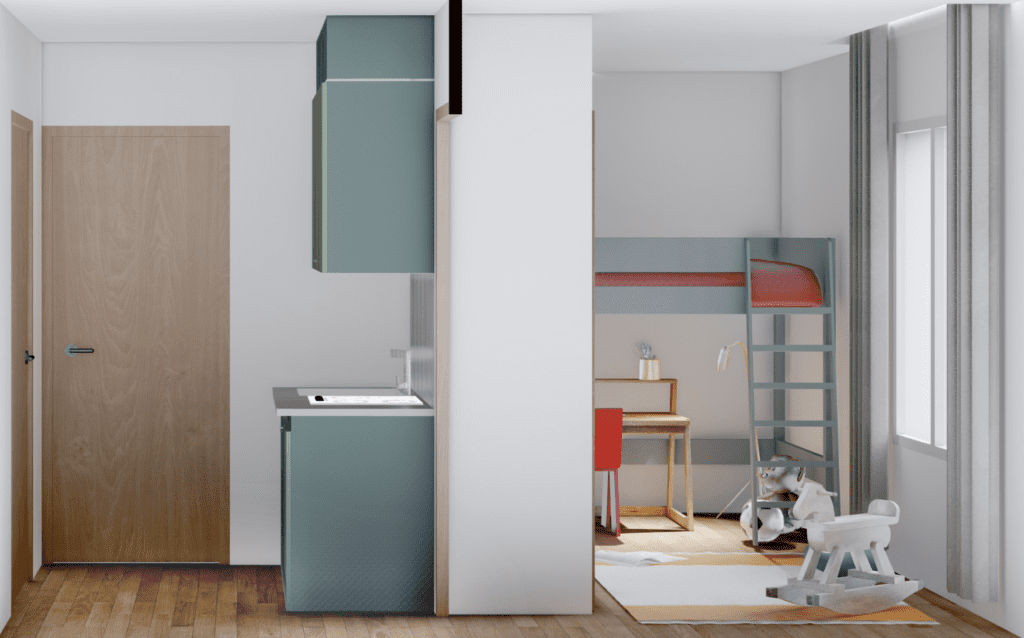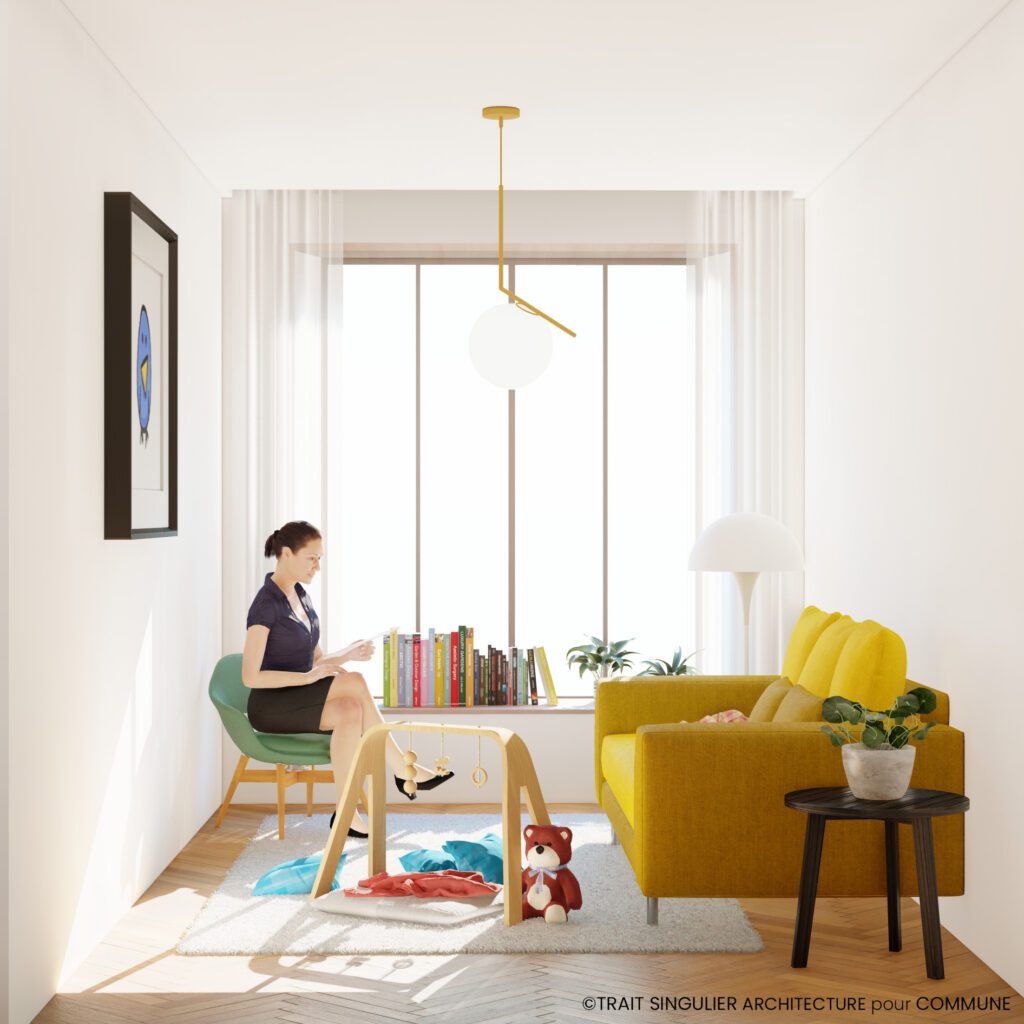 Dedicated services
Living in a Commune residence also means benefiting from services designed and adapted specifically for single-parent families. Some services are included whilst others are optional in order to meet the needs and desires of each family, as well as the specificities of each Commune.
Included services
All utilities (water, gas, electricity)
24/7 access to shared spaces
Laundry room
High-speed internet
Streaming subscriptions (Netflix, Disney +, Spotify)
See more services
Cleaning of common areas
Repairs and daily maintenance
Social events
Legal assistance
Parties (birthdays, carnival, Halloween, Christmas)
Tutoring
See fewer services
On-demand services
Baby-sitting *
Meal preparation
Furniture storage
Sports activities
Artistic activities
See more services
Cleaning of individuela units
Dry cleaning
School transportation
* The registration to a babysitting offer can be mandatory depending on Communes
See fewer services