Commune is now on Welcome to the Jungle!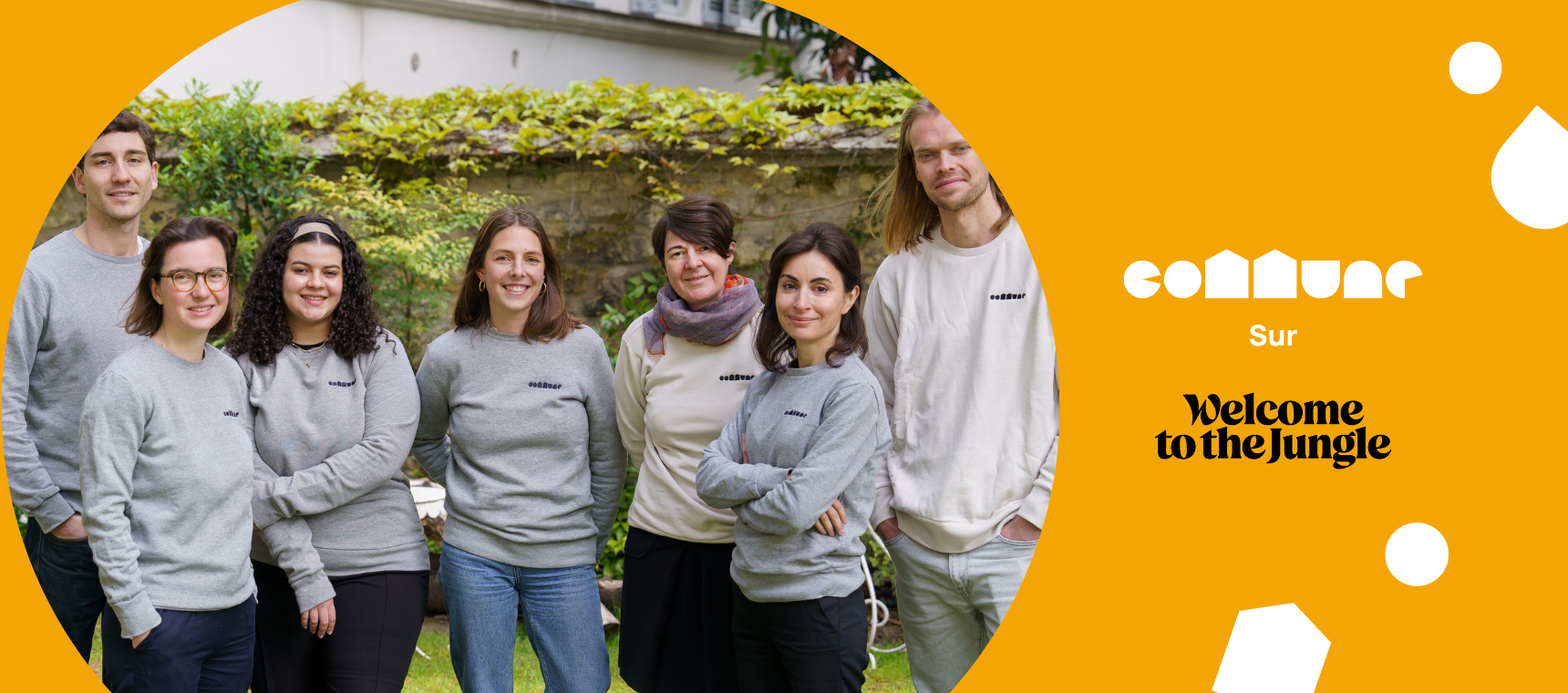 Founded in 2021, Commune is the world's first coliving solution dedicated to single-parent families. We're growing fast and are constantly on the lookout for new talent.
Would you like to join this extraordinary adventure and provide turnkey accommodation solutions for single parents? We invite you to discover our various job offers on our Welcome to the Jungle page!
Why we exist
Commune is an innovative solution designed to provide affordable, turnkey accommodation and services for single-parent families.
Our mission is to make life easier for these families, who are too often left on their own, by creating a community in which all single parents and their children can flourish.
The team behind Commune
The team behind Commune has a wealth of different and complementary profiles and personalities, each of whom brings real expertise to the table, from architecture to technology, from real estate to community relations.
Each department contributes its own expertise to the different phases of project development and to our international expansion.
The Real Estate department will source and structure property opportunities by analysing their financial viability. It will also forge partnerships with institutional investors and the property development industry.
The Community & Partnerships department will be responsible for creating a close-knit community of colivers, providing support and mutual assistance within each residence and between all the residences. It is the point of contact for colivers from onboarding to offboarding. The department's secondary objective is to establish and co-create partnerships that bring value to the colivers and serve the company's development objectives.
The Communications & Marketing department is responsible for creating content and disseminating information about Commune's activities. The aim is to raise awareness of Commune's activities, and more generally to educate people about the key issues surrounding single parenthood and coliving, which have been ignored for too long.
The Design & Build department is responsible for the design and construction of the residences, from the architectural and spatial analyses through to the opening to the public and supervision of the works.
Finally, the Tech department is responsible for creating and developing tools to optimise our processes and enable us to scale our operations under the best possible conditions. In particular, it is in charge of developing the Commune app, which is the main interface for colivers between themselves and with the company.
Our values
At Commune, we have introduced a flexible but organised remote working policy. It's a fundamental principle of the company: we don't believe that 'work' should only be done in an office from 9am to 6pm. We believe in what we do, not where, how or for how long we do it. Most importantly, we believe in creating a working environment that suits our different lifestyles.
Family-friendly pay policies are also a point of honour at Commune: no internal meetings before 10am or after 4pm, 6 weeks' holiday, 4 months' maternity and paternity leave, etc.